Executive Leadership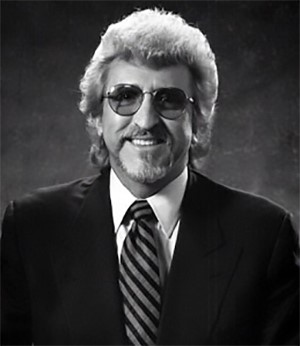 John Stuart
Executive Producer
Sometimes "Father" does know best – especially when it comes to creating a new entertainment genre.
Take the case of mastermind/producer John Stuart, known as the "Father" of what is now the impersonation empire throughout the world. His unique creativity and vision have spawned the longest-running self-produced award-winning production on two coasts, "Legends In Concert." In Las Vegas, the history-making show is now in its 21st year at the Imperial Palace. In Atlantic City, it has been running for 19 ½ years and is currently playing at Bally's Park Place, where it has been for the last 11 years. In addition, off springs of the show are appearing all over the globe at any given moment.
John's accomplishments have also given way to his founding a major production company in the state of Nevada, On Stage Entertainment, Inc. And his latest theatrical accomplishment, "Ovation" which played at the Lady Luck Casino for nine months. "Ovation" has been hailed as a unique variety show that showcases the world's greatest specialty acts. Plans are in motion to present this new show in other cities.
---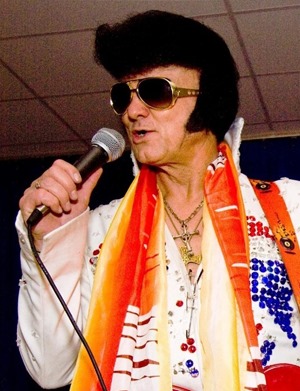 Co-Producer
Born in Mombasa, Kenya, East Africa, on April 3, 1950, Dorian Baxter discovered the amazing musical talent of Elvis Presley on his 5th birthday in 1955 and it changed his life.
Dorian moved to Canada in 1968 and was ordained into the Anglican Church of Canada on May 15, 1983, by Archbishop Lewis Garnsworthy. He was consecrated Archbishop of the Federation of Independent Anglican Churches of North America on March 9, 2003, by Bishop Christopher Jukes and Bishop Anthony Ouehand according to the Church of England's rite of apostolic succession.
Dorian received his Bachelor's Degree from York University and his Master's Degree in Divinity from the University of Toronto. He has two daughters Rachel and Malaika.
Dorian Baxter is a much sought after Singer, Entertainer, and Motivational Speaker. Whether he speaks to an intimate gathering, or a crowd of 50,000, you are guaranteed an event full of humor and inspiration. Recognized by the creator of 'Legends in Live Concert', Johnny Stewart of Las Vegas, Nevada, as the #1 Elvis Tribute Artist in the world today that personifies the spiritual heart and soul of Elvis Presley, the King of Rock & Roll.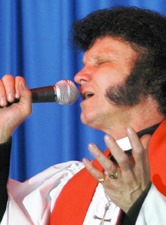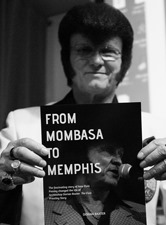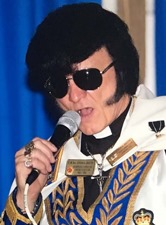 ---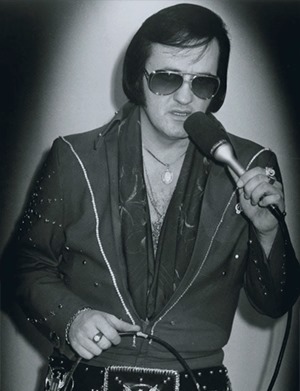 Billy Cann
Event Creator & Executive Director
Billy was one of the original Elvis Tribute Artists in Canada from late 1969 until he retired in 1994, almost 3 ½ decades performing his tribute to Elvis. He performed all over the USA and Canada travelling with his band known as Jailhouse. He was signed to a recording contract by Bel Air Records.
After he retired in 1994 he decided he wanted to stay in the music world that he knew and loved so he decided to create an event in Collingwood Ontario, as a tribute to Elvis and all the thousands of fans he had performed for over the 3 ½ decades, paying tribute to the man known as The King of Rock and Roll. As well as other tribute artist that he met along his musical journey.
So in 1995 he conceived, conceptualized, organized and implemented the "Canadian National Elvis Tribute and Convention", in Collingwood Ontario the very first event of its kind in Canada and today it is the largest event of its kind in the world. He and his partner the late Jackie Currie created and organized the event in 1995 and 1996 and 1997. In the later part of 1996, they created the Winter Tribute Festival in Huntsville Ontario at the world-famous Deerhurst Resort, a beautiful 5-star resort and in 1998 he did the Elvis event in Orillia Ontario and then onto Burl's Creek where they ran the 5th annual Canadian National Elvis Tribute and convention, Burl's Creek is where the Rolling Stone recently performed in their only Canadian performance in 2019.​
Billy continued on from there to create Classic Cars and Legendary Stars in Brampton Ontario as well as tribute events in Kingston Ontario and Fort Erie Ontario where he established the first World Tribute Artist Championships in 2003, and created many more tribute event in many other communities all for the fans and to help promote Tribute Artist in General.